*** ELEVATE ACTION ALERT***
Howard County Citizens – Please email your representative on the County Council ask ask them to "Fund the New Cultural Center". This project in Downtown Columbia includes over 80 units of affordable housing and has already been awarded federal funding, which would be lost if the Council decided to cut funding out of the FY2021 Capital Budget.
You can learn more about the New Cultural Center here. 
Elevate Maryland Presents: Mary Miller
Love Will Save the Day with Wes Moore
Candace and Tom interview author, philanthropist, and community activist Wes Moore about his new book "Five Days: The Fiery Reckoning of an American City", which was co-authored with Erica L. Green.  In this discussion, Wes describes the many manifestations of poverty and inequity, including the uprising of 2015. He talks about how his experience has guided his work and the importance of "proximity" when trying to do the work of social justice.
Three Things:
1) Howard County Public School System's PIA reform
2) Save Our Sun
3) Howard County For All's BoE Forum
Listen here.
Prepared Fierce with Cecilia Munoz
In this interview, Candace and Tom sit down with President Obama's Domestic Policy Advisor and author Cecilia Munoz to discuss her new book "More Than Ready". In this discussion, we hit on the importance of elevating the voices of women and people of color. We also hit on the idea that the progressive movement sometimes masks important discussions about real inclusion and empowerment.  Cecilia also has advice for how to moderate among competing egos and personalities.  This is not an interview you'll want to miss.
Three Things:
1) Baltimore Mayoral Race
2) The need for government to "invest" during difficult economic times
3) Comptroller Franchot's #TakeItOutside campaign
Listen here.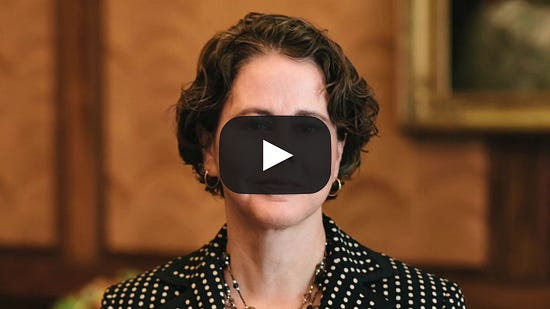 Satire in the Age of Trump with The Daily Show's Zhubin Parang
In this episode, Candace and Tom sit down with Zhubin Parang, producer and writer at The Daily Show with Trevor Noah.  He discusses the process of deciding what to cover and whether they consider themselves an appropriate source of "news".  Zhubin also discussed his path from a big law firm to one of the most important comedy shows of our generation.
Three Things:
1) Reopen Protests
2) Biden's Veepstakes
3) Disparate impact of COVID deaths on people of color
Listen here.
This week's birthdays:
May 22nd – Anne Dunn
May 28th – Simon Cortes
May 28th – Keenan Geeter
May 30th – Robert Neal Marshall, Jim Hyatt, Bob Guth
May 31st – Nathaniel Alston